Payouts & Stats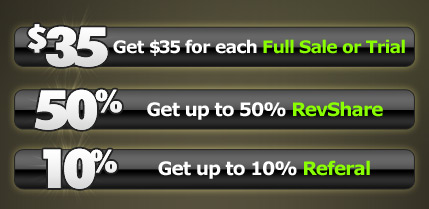 FameDollars 2.0 offers you a unique chance to take advantage of the rock-solid reputation built over the years by its partners. To play the big game you need the big names!!
Payouts are processed bi-monthly.
Wire Transfers and Paxum payments (E-wallet solution) are sent 5-7 business days after each payout, while checks are sent out once a month.
The delay is to ensure that risks are minimized for everyone.
International billing solutions are available to help you convert in countries where the online use of credit cards is not widely spread.
Powered by Gamma
Paying on time, everytime, since 1996!
What You Get !
Take advantage of this unique opportunity to promote high quality content from the most renowned brand-names !
In marketing, branding is probably one of the main keys to success along with the quality of product offered. Surfers already know these brand-names and will most certainly always keep an eye open for any new content emerging from them knowing that they will always get top notch content.
Get tons of fresh & exclusive content every week from our partners' studios; your traffic will never run out of our fresh stuff!
About Us
Fame was born of a combination of the greatest names in the production field and a leader in networking technologies and softwares. Gamma Entertainment provides its hardware, software and marketing know how to the biggest names in the industry in order to make their online businesses flourish like it should.
Built on strong foundations, FameDollars 2.0 offers its webmasters a true opportunity to promote the biggest names and their official websites that are packed with content that sells! Strong brand-names will always sell without any effort. Imagine the stellar performance you could achieve with 10 years experience and technology expertise.